Our Supported Employment Program provides supported employment services to agency consumers and community individuals referred by the Office of Rehabilitations Services in developing employment preparation skills and attitudes for seeking and securing employment.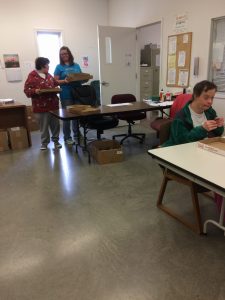 Admission Criteria for Supported Employment Program:
Sixteen years or older or age appropriate as determined by the individuals IDT.
Must have a long term vocational objective of SEP, competitive employment
Referred by Department of Human Services/Office of Rehabilitation Services or consumers IDT.
Services provided through this program:
Employment Preparation
Skills of Daily Living
Job Coach
Adult Education
Case Management
Placement and Follow-Up
Counseling
Job Development